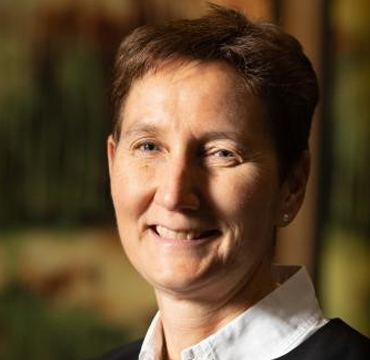 Anique Ducharme
MD, MSc, FRCP, FACC, FCCS, FHSA (h)
Dr. Anique Ducharme is a Professor of Medicine and chair holder of the University of Montreal's Fondation Marcelle et Jean Coutu & Cal and Janine Moisan for best practices in advanced Heart Failure. She is the founder and Director of the Heart Failure Clinic at the Montreal Heart Institute (MHI) and the president of the Canadian Heart Failure Society. She was the recent Scientific Program Committee Chair for the Canadian Cardiovascular Society (CCS) annual congress (2018-2020) where she implemented a mandatory 3G politics to promote diversity in terms of gender, geography and generation and led the pivot from a in-person to a fully virtual meeting. She has also been involved in the CCS Heart Failure Guidelines Committee since 2006. Lastly, she is the program director for the University of Montreal Advanced Heart Failure and Cardiac transplantation fellowship program and the current co-chair on the International Society of Heart and Lung Transplantation (ISHLT) on the evaluation of the transplant candidates.
She is associate director of the Canadian heart Function Alliance, a national research network that was recently funded by CIHR. She has published over 165 peer-reviewed articles including in the New England Journal of Medicine, Lancet and Circulation, 16 book chapters, 200 abstracts and 2 online university tutorial courses and is currently or has served on several steering committees for large-scale studies, including GUIDE-HF, STICH, AF-CHF, EARTH, RELAX-HF and CHARM. She is an associate editor for the International Journal of Cardiology: Heart and Vasculature and also participates in several review panels for journals, including Circulation, the Journal of the American College of Cardiology, the Journal of Cardiac Failure, the Canadian Medical Association Journal and the Canadian Journal of Cardiology.
Dr. Ducharme graduated from Université de Montréal in 1991 in Medicine (MD) and Biomedical sciences (MSc, cardiac transplantation) and completed her residency in Cardiology in 1996. She pursued additional training in Echocardiography at the Montreal Heart Institute, then in Molecular Biology and Heart Failure at the Brigham & Women's Hospital, Harvard Medical School in Boston. Since her return in 1999, she has held a position in the Non-invasive Cardiology department at the Montreal Heart Institute, where she carries out activities in echocardiography, advanced heart failure and cardiac transplantation. Her clinical and research focus is on advanced heart failure, including remodeling, pharmacological and device therapies (cardiac resynchronization therapy, percutaneous valvular interventions, pulmonary pressure monitoring, mechanical assist devices and transplantation).